Emergency News
3 years ago
Taralga moves to Level 3 Water Restrictions following fire at the Taralga Water Treatment Plant
3 years ago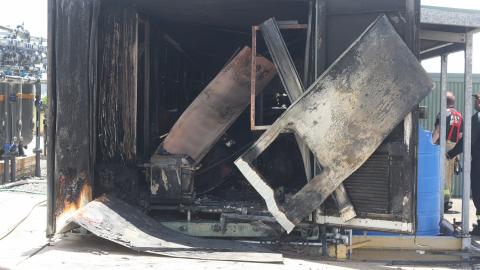 Level 3 water restrictions will come into place in Taralga from 6am on Wednesday 9th December, 2020 following a fire at the Taralga Water Treatment Plant.
The Plant that treats the water was gutted by the fire and is unable to be repaired.
The Reservoir that stores the treated water is currently at 95% capacity but this will continue to fall with the town's use of water.
Mrs Worthy said Council was reluctant to impose further restrictions but that the lack of a water treatment plant left no alternative.
"This is just horrible news. My heart goes out to the people of Taralga… from the bushfire, to the need to lower the dam storage level, and now this.
"But now that the Water Treatment Plant has been destroyed by fire, we have had to come up with a sustainable plan to supply the town with water.
Starting immediately, Council will be refilling the Reservoir each day with treated water from Crookwell using water tankers. Each tanker holds 20 kilolitres and there will be 10-12 trips per day, so a total of 200 to 240 kilolitres will be trucked in per day.
"The problem is that Taralga's current daily average usage is about 270 kilolitres per day," Mrs Worthy said.
"So Council has had to impose Level 3 restrictions to drop that usage a little. It won't be permanent and we are urgently following up on more sustainable solutions, but for now we really need people in Taralga to observe the Level 3 restrictions."
Mrs Worthy added that, while Level 3 Restrictions are in place, Taralga residents will be able to refill 1,000 litre water storage cubes for drinking water at the Crookwell Depot treated water standpipe during business hours from Monday – Thursday each week. Address verification via rates or similar will be required.
Photos of the fire and the aftermath(link is external)
LEVEL 3 WATER RESTRICTIONS
Please be aware the water treating plant at Taralga Water Dam has been destroyed by Fire. This means water cannot be treated on site.
From Wednesday 10 to 12 loads of water each containing 20 kilolitres of treated water will be trucked in to fill the Taralga Reservoir by 200-240 kilolitres per day.
Taralga is currently using 270 kilolitres.
This means we need to save a minimum of 30-40 kilolitres per day or Taralga will run out of water.
So water restrictions need to be increased to level 3, as below:
Do not wash down hard surfaces
Do not top up swimming pools/spas using Taralga's water supply
Do not shower for longer than 3 minutes
Do not water lawns and residential gardens
Partial loads of washing discouraged
Do not use Evaporative Coolers outside the hours of 7am to 12midnight – exemption may be granted to special needs
Restrict use of private water bores
Do not use temporary Inflatable Pools/water slide mats
Do not wash vehicles in Taralga – other locations within the shire are available
Do not top up or fill garden features
Level 1 Water Restrictions - Taralga
3 years ago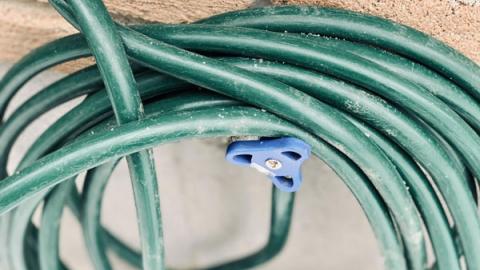 To protect property and life, Council has reduced the water supply dam level to 30% to prevent dam failure.
The dam is supplied by pumping water up from Woolshed Creek and by pumping water up from bores in the town's aquifer.
If residents can limit their water consumption then Council will be able to maintain the dam level at 30% while Woolshed Creek is running and the aquifer is full.
The lowering of the water storage level has required the implementation of water restrictions. Level 1 water restrictions will commence on Monday 19 October 2020. In the interim, residents are asked to please use water responsibly.
Failure to comply with Level 1 water restrictions will mean the level of the dam will drop and Council will be unable to maintain the dam level at 30%. This will force Council to impose harsher water restrictions.
"If we work together while repairing or building a new dam for Taralga then we have a strong chance of making it through summer without any further restrictions," said Council General Manager, Colleen Worthy.
"During this period the dam level will be constantly monitored and any changes required in water restrictions will be posted on Councils website, Facebook and media outlets."
If required town hall meetings will be arranged and letterbox drops will occur. All non-residential ratepayers will be advised of these restrictions by mail.
Posted below is a detailed description of Council's water restriction levels as they will be applied to Taralga
Any further enquiries please call Council office on 02 48301000.
Level 1 Restrictions
Do not wash down hard surfaces.
Do not fill swimming pools/spas.
Do not wash vehicles in Taralga – other locations within the shire are available.
Do not top-up or fill garden features.
Do not water lawns and residential gardens between 10.00am and 6.00pm.
Residential gardens and lawns can be watered for a period of not more than 30 minutes between 6.00pm and 10.00am using water systems, drip systems, micro sprays, soaker hoses and handheld hoses.
Do not use fixed sprinklers.
Changes to COVID-related restrictions in Upper Lachlan Shire
3 years ago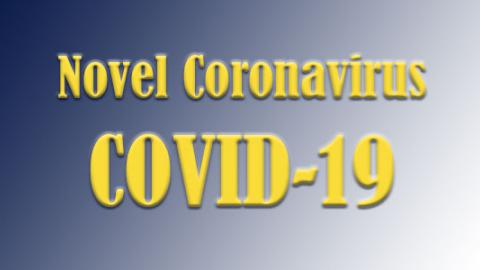 Following the decision by the NSW Government to lift some restrictions, the Upper Lachlan Shire Council will remove or modify certain local restrictions.
Outdoor gym equipment in the Upper Lachlan Shire will be available for use subject to stringent conditions from Friday 15th May.
"People will be able to use our outdoor gyms but they must be used with caution, observing 1.5 metre social distancing rules and wiping gym equipment before and after use as a minimum," General Manager Colleen Worthy said.
"Parks and playing fields will also be open for outdoor meetings and use by a maximum of 10 people maintaining 1.5m social distance and not sharing any equipment, however Council sporting fields are still not available for contact sports or training."
Mrs Worthy said she realised these changes would be very much appreciated by the community but cautioned against breaching the restrictions that remain in place.
"I have to emphasise that this is just the first stage of changes," she said.
"I know we all want things to go back to how they were, but we are taking things slowly so that we don't undo all of the hard work we've put in."
Upper Lachlan libraries will remain closed for now as will council halls and other facilities. Playgrounds (including play equipment within parks that are otherwise open) will also remain closed due to the difficulty in ensuring they remain hygienically kept.
A summary of changes allowed by the NSW Government from 15th May includes:
- Outdoor gatherings of up to 10 people subject to conditions.
- Cafes and restaurants can set 10 patrons at a time.
- Households can have up to 5 visitors at any one time.
- Weddings can now have 10 guests.
- Indoor funerals can have up to 20 mourners, outdoor funerals up to 30.
- Religious gatherings and places of worship can have up to 10 worshippers.
- Outdoor equipment can be used with caution (see above).
- Outdoor pools can open with restrictions (does not apply to Upper Lachlan pools as they are closed at this time of year).
FREQUENTLY ASKED QUESTIONS
Can I use parks, including sporting fields in the Upper Lachlan Shire?
Yes, but groups may not exceed 10 people, equipment is not to be shared and sporting teams cannot use them for training.
Can I use outdoor gyms in the Upper Lachlan Shire?
Yes, but you must at the very least wipe the equipment down before and after use, maintain at least 1.5 metres social distancing, and not exceed the gathering limit of 10 people.
Can I use public children's playground equipment in Upper Lachlan Shire?
No. Whether the playground, or play equipment within a Council park, has been barricaded off or not, they are not permitted to be used.
Are the Upper Lachlan Shire Libraries or Visitor's Centre open?
Not physically, but both can be contacted by phone or email.
Can I use Upper Lachlan Shire Council halls?
No, these are not available for use at this time.
For any queries or clarification regarding what facilities can now be used and what restrictions remain in place, please contact Council on 4830 1000.
Disclaimer and Data Sources
Disclaimer
Upper Lachlan Shire Council is not responsible, liable and cannot guarantee that any data, information, and materials contained through this platform are accurate, current or complete. All requests should rather be directed to a data authority.
Data sources